Maeda Internal Medicine Clinic
Message from the Chairman:
The Maeda Clinic for Internal Medicine was founded myself Tadashi Maeda on February 1, 1978 in the Kamimachi area of Kagoshima City where I was born and raised. The clinic was opened with the Moto " Healing the sick with a compassionate heart" in order to protect the lives and health of the local surrounding community. It continues striving day and night to uphold this promise and ensuring the healthy lives and smiles of as many people as possible. We hope to continue to work together in improving and developing regional Medical Care.
Tadashi Maeda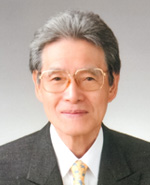 Chairman Bio
1938 Graduated from Kagoshima University of Medicine
1964 Joined the Kagoshima University School of Medicine (2nd Internal Medicine)
Passed the 26th Doctoral National Examination.
1965 -1972 Whilst attending the Kagoshima University School of Medicine assisted as the Medicine Assistant Professor engaged in multiple research projects and published papers on tropical diseases, parasitic diseases, and kidney diseases.
Engaged in various foreign Medical activities abroad including East Pakistan and Iran.
1968 Graduated from the Kagoshima University Graduate School of Medicine (2nd Internal . Medicine with Ph.D. in Medicine (Kagoshima University Gyoiken 60)
1972 Retired from Kagoshima university School of Medicine
1978 Opened the Maeda Internal Medicine Clinic
1999 Appointed Chairman of the Kagoshima Dialysis Medical Association.
Memberships and Certifications
Japanese Society of Internal Medicine (Certified Doctor)
Japan Dialysis Society ( Certified Doctor)
Member of the Japanese Nephrology Society
Member of the Japan Diabetes Society
Kagoshima City School Kidney and Diabetes Screening Committee Member
Kagoshima City Yuryu Junior High School Doctor
Industrial Certified Doctor
About the Maeda Clinic for Internal Medicine
Medical Departments:
Internal Medicine
Artificial dialysis
Gastroenterology
Cardiology
Rehabilitation
Outpatient clinic hours
Mon- Fri
8:30-13:00
14:00-18:00
Sat
8:30-13:00
Closed on Sundays and Public Holidays
Mon/Wed/Fri
8:30-22:00
Tue/Thur/Sat
8:30-14:00
Saturday Afternoon, Sundays and Holidays are Closed
If you have any questions, please contact us
Phone 099-225-5600
Fax. 099-226 6512
Facility Information: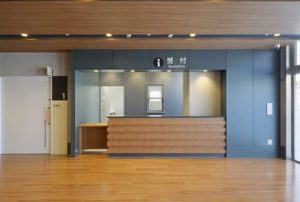 1F
•X-Ray room, treatment room
•Examination Room, Ultra Sound
•Reception, Pharmacy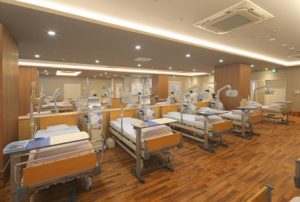 2F
•Dialysis Room
•2 Private Dialysis Rooms
•Women/ Men's Changing rooms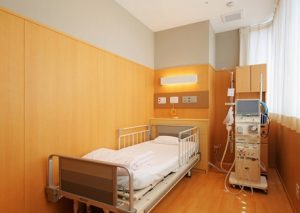 3F
•General Ward ( 8 Beds)
•Drip Treatment room/ Bathing Room/ Dressing room
•Dining Room
•Lounge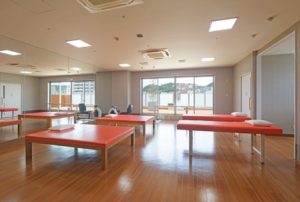 4F
•Rehabilitation Room 1
•Rehabilitation Room 2
•Central Material Room/ Cleansing Room
•Bathroom/ Dressing Room
•Home Care Support Office
•Rooftop Garden

About Artificial Dialysis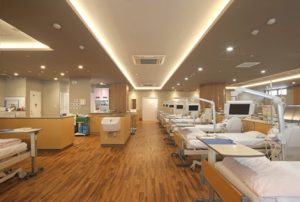 ■Artificial Dialysis Room Options
・Individual LCD TV
・Meals . One meal costs 500 yen. (Nutritional guidance isprovided by a registered dietitian)
・Pick-up: If you have difficulty visiting the hospital on your own we offer a pick up and drop off service.
The hospital also accepts temporary dialysis if you have any questions regarding this service please contact us.
■Ergometer/Cera Band
We use ergometers, cerabands, etc. during dialysis to prevent deterioration of motor functions
Rehabilitation
In April 2014, We opened a short-term outpatient rehabilitation service using long term care insurance in the clinic.
We provide services similar to medical rehabilitation by taking advantage of the benefits of being a business establishment within a clinic for long term care insurance.
■Target Users
Anyone who applies for long term care insurance and is certified as requiring support 1-2 or requiring long term care 1-5 is eligible to use.
Please feel free to ask the staff even if you are not certified as requiring support or nursing care.
We offer all users personalized rehabilitation by licensed physical therapists.
Access
The Maeda Clinic for Internal Medicine is located a 4 min walk from Kagoshima Station. If you are visiting by car please use the old clinic parking lot as the number of parking spaces is limited. It is located a near 3 min walk from our currently location. For any further questions please feel free to ask our staff.
3-4 Ogawamachi, Kagoshima City, 892-0817, Japan